Hello, my name is David Roberts.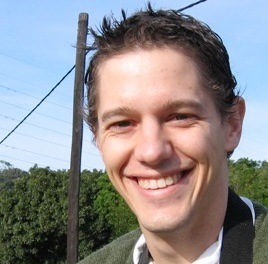 I'm a degreed Mechanical engineer who is obsessed with solar energy and sustainable living technologies.
While researching my own home solar power options a few years ago, I had to  replace the generator on my boat.
That's when I learned about the availability of affordable portable solar generators.
I was immediately smitten with the idea of portable solar power in the hands of millions on the edge of the utility grid – and off-grid – powering everyday electronics and appliances, quietly, with zero emissions.
Since then, I've researched the available solar generators like any good engineer would: in extreme detail.
This website is the culmination of my research and my personal experience with solar generators during the past few years.
Who This Site Is For
SolarGenerator.guide is designed to help homeowners, campers and off-grid enthusiasts learn about the best solar generators for sale today, understand how they work and learn about solar energy in general.
Consumers, homeowners and campers can use the reviews and buying guides to select the right ready-to-use solar generator for their need.
This is not a place for DIY-types to learn how to build a solar generator from scratch, although we do cover this subject on our blog.
How To Use This Site
There are three main types of content on this website.
Our buying guides will introduce you to the top 5 or 6 generators for each common generator application and explain what to look for when buying one.
Our in-depth solar generator reviews take you deeper into each of the best-selling, best-rated solar generators sold today.
Our blog covers a wider range, from how solar panels work to new product announcements in the solar generator space.
This is a fast-moving market with lots of suppliers, and we plan to keep this site current as new generators hit the market.
If you'd like to be updated when we review a new solar generator or publish a new blog post, then subscribe to our newsletter – I'll also send you my FREE home solar energy guide).  Or, follow us on any of the major social networks. 
I hope my website helps you learn more about solar generators and, hopefully, find the right solar generator for your needs.
Live well,
David